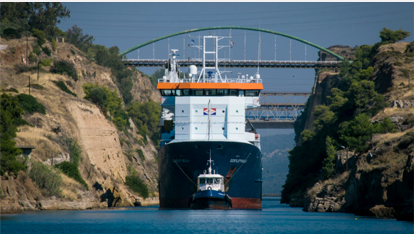 01 Sep

Press Release

Press release

The Corinth Canal introduces the new website and the e-services platform.

Thursday, September 1, 2022
The Corinth Canal SA is pleased to announce that the new website of AEDIK (Corinth Canal SA) was put into operation, which incorporates the new dynamic portal providing to our customers new upgraded online services. As part of the Company's effort to create new cultures of customer care and the provision of a high level of personalized services, the new portal will have online registration and toll calculation option and as well as the option of online ticketing and payment by credit or debit card through Piraeus Bank's secure pay by link system.
For further information contact:
Phone Number: +30 27410 30880 & +30 27410 30886
Email Address:
Customer Service Department: csd@aedik.gr & customercare@aedik.gr
Marketing & Sales Department: sales@aedik.gr & ecommerce@aedik.gr
Administration Services: corinth_canal@aedik.gr